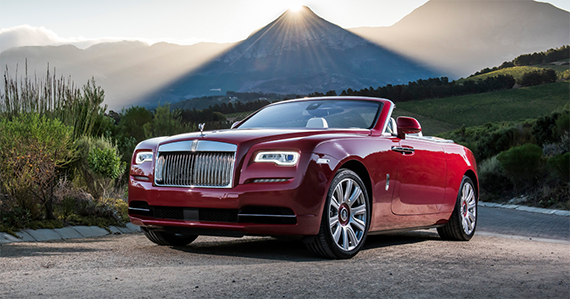 Pre-Owned Rolls-Royce Motor Cars
Rolls-Royce motor cars are manufactured to live long rich lives. Their story begins the moment they are driven off the lot by their first owner. Here, at Classic Motor Inc, we offer a wide array of pre-owned Rolls-Royce motor cars for sale in Maricopa County, including Phoenix, Mesa, Tempe, Glendale, Chandler and Surprise. We offer Rolls-Royce models ranging from the modern Phantom and Ghost models to the classics; Corniche, Silver Spur, Phantom VI, Phantom V and many others. If we do not have a Rolls-Royce that you're interested in stock, please let us know and we will do our best to acquire one for you.
We at Classic Motor inc pride ourselves on our level of meticulous care that we put into the vehicles that we sell. Our in-house, factory certified Rolls-Royce mechanics ensure that every one of our vehicles is meticulously cared for. This ensures that the luxury pre-owned Rolls-Royce that you purchase from Classic Motor inc is as pristine as a new Rolls-Royce.
No one knows a Rolls-Royce motor car like the craftsman that built it. We have Rolls-Royce specialists that inspect and approve all of our Rolls-Royce inventory before we offer it for sale to the public. Any repairs or refurbishing needed are performed to the highest level of care and attention to detail using Rolls-Royce genuine parts.
Classic Motor Inc.
7224 East McDowell Rd Suite 100A
Scottsdale, AZ 85257
Sales :
(818) 988-1045
Monday
Appointment Only - Call
Tuesday
Appointment Only - Call
Wednesday
Appointment Only - Call
Thursday
Appointment Only - Call
Friday
Appointment Only - Call
Saturday
Appointment Only - Call
Sunday
Appointment Only - Call