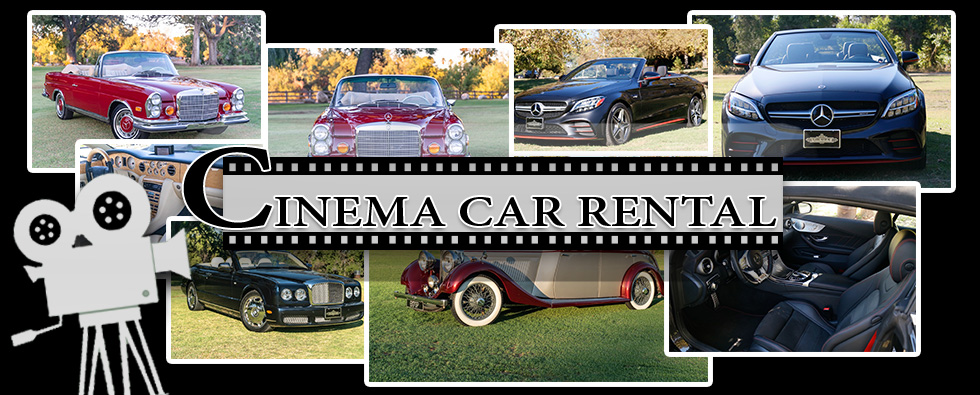 Luxury Cinema Car Rentals
At Classic Motor Inc, we offer an assortment of Bentley, Rolls-Royce, and Mercedes-Benz vehicles for rent in movies, television, and commercials. Hollywood car rentals available here!
If you're looking for a high-end vehicle to add to your cinema production, then look no further.
Give us a call at (818) 988-1045 or fill out the contact form to find out about vehicle availability and pricing.
CONTACT US
Classic Motor Inc.
7224 East McDowell Rd Suite 100A
Scottsdale, AZ 85257
Sales :
(818) 988-1045
Monday
Appointment Only - Call
Tuesday
Appointment Only - Call
Wednesday
Appointment Only - Call
Thursday
Appointment Only - Call
Friday
Appointment Only - Call
Saturday
Appointment Only - Call
Sunday
Appointment Only - Call